Yorkie Galaxy Covers
Yorkshire Terrier design Samsung Galaxy phone cases in a variety of styles.
Most styles shown are available for Galaxy s3, s4, and s5, as well as Apple iPhones. Choose your model from the "Device Type" menu before checkout.
---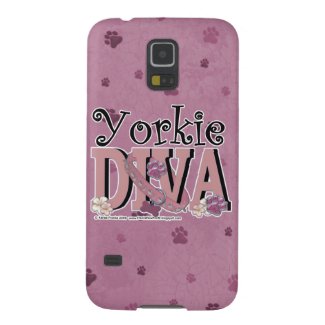 Yorkie Diva Galaxy Cover: Show the World that YOU are a PROUD Yorkshire Terrier Dog Owner! This DIVA design is embellished with a dog collar and Pink Paw Prints.
---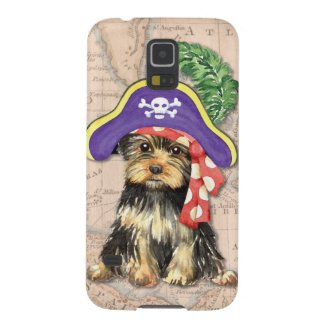 Yorkie Pirate Samsung Galaxy Cover: Arrf, ye matey! Fly the Jolly Roger and take to the high seas with this cute pirate Yorkie pup wearing a pirate hat and bandana. Great design to appeal to all Pirate and Yorkshire Terrier lovers on land and sea alike.
---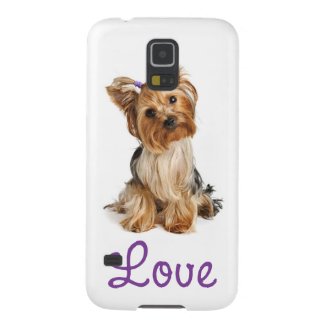 Love Yorkshire Terrier Puppy Dog Galaxy Case: features a Yorkie puppy sitting on a crisp white background. This little pup is quite the diva with a purple ribbon in her hair.
---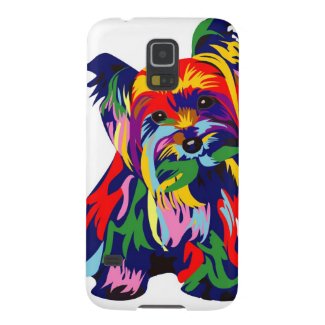 Fun Rainbow Yorkie Barely There Galaxy Phone Cover: an impact resistant plastic case that protects the back and sides of your phone and shows off the slim profile of your phone.
---
Loving Companion Dog-Themed Cell Phone And Card Holder Wristlet Wallet: Ever loyal and affectionate, your precious dog brings joy to every day. Now, keep your best furry friend's special charms close by your side with this uniquely chic dog breed wristlet featuring adorable portraits of your favorite pup; choose from Yorkie, Pug, Dachshund, and other dog breeds! A fashionable treat exclusively from The Bradford Exchange, this all-in-one cell phone wristlet can also be used as a mini purse. It is expertly crafted of rich chocolate brown quilted fabric with a contrasting teal blue paisley pattern and paw prints. The tabbed front pocket keeps your cell phone handy and safe, while the zippered interior compartment holds your credit cards and ID. The detachable wrist strap boasts a lobster clasp and a gleaming golden metal charm of the pup you love best. Strong demand is expected, so hurry - order now!
---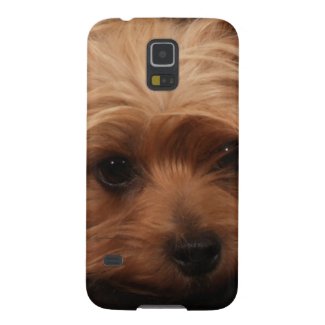 Classic Yorkie Pouty Face Tough Galaxy Case: Lay-flat bezel protects the screen from directly contacting surfaces..
---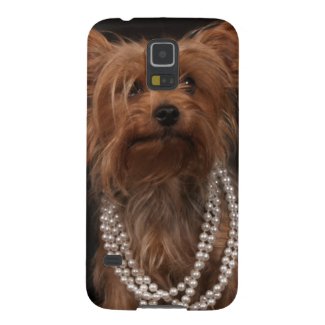 Yorkie in Pearl Necklace Galaxy Case: an impact resistant plastic case that protects the back and sides of your phone.
---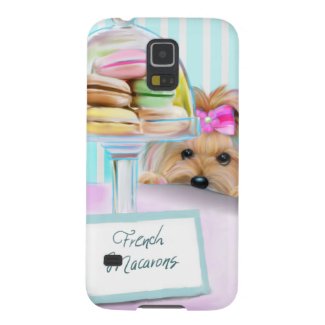 Yorkshire Terrier French Macarons Custom Galaxy Cover: Yorkie art by Catia Cho.
---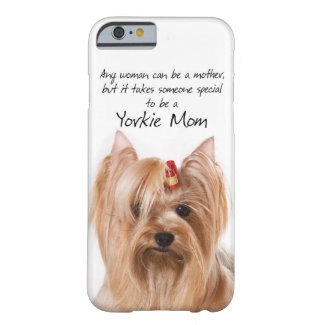 Yorkie Mom Samsung Galaxy Case: "Any woman can be a mother, but it takes someone special..." text.
---
MANY MORE YORKSHIRE TERRIER Galaxy Cases at ZAZZLE
---
YORKIE CHECKS | YORKIE T-SHIRTS | YORKIE GRAPHICS
YORKSHIRE TERRIER GIFTS | YORKIE COFFEE MUGS | YORKIE FIGURINES
GOLD YORKIE CHARMS | YORKSHIRE TERRIER STUFFED ANIMALS
CHECKBOOK COVERS | ADDRESS LABELS | YORKIE MAGNETS
YORKSHIRE TERRIER CALENDARS | STICKERS
ORNAMENTS | JEWELRY | WATCHES | CLOCKS | SIGNS
KEYCHAINS | HANDBAGS/TOTES | THROW PILLOWS | THROW BLANKETS
iPHONE COVERS | GALAXY COVERS | MOUSEPADS
STATIONERY/NOTEPADS | GREETING CARDS
---
---
---
Over 50 different Breeds Dog Checks at DoggieChecks.com
Over 10,000 styles designer checks at Personal Checks USA
Golden Retriever Checks | Bulldog Checks | Labrador Retriever Checks
Boxer Checks | Pit Bull Food | Food Personal Checks